Soul Mama | Styled Maternity + Mama Session
In September, I had the opportunity to attend a styled shootout at The Collective, hosted by Malia B. She and her team styled the most beautiful new mamas and pregnant mamas. There were gowns and flower crowns, a milk bath, and the dreamiest white bedroom scene. I was super intimidated by the other photographers that were shooting along side me. Most of them radiated confidence and were far less awkward than I was at directing poses.
I watched the other women work and took advantage of the beautiful poses that they set up. As I became more comfortable at the studio and started to get a feel for the natural light pouring in, I started to do a little directing of my own and stopped relying on the others to get the perfect shot set up.
I left Malia's studio feeling a whole new level of excitement and rejuvenation. It reminded me of the dream I had when I started studying photography: to be a maternity and newborn photographer. Somewhere along my journey, that dream was lost, but here it is fresh in my mind again! The passed two months I have been studying newborn safety and posing, lighting, and editing more intensely. I've been building my collection of blankets and faux furs, baskets, tiny knit clothing, and maternity gowns. I've even made a few flower crowns.
I am so excited to start specializing in maternity and newborn photography. Stay tuned for an inside look at my curated maternity wardrobe.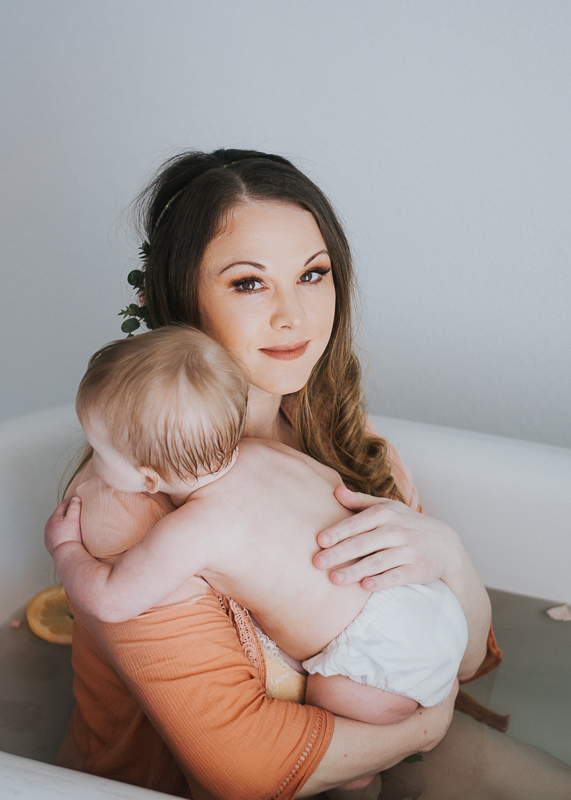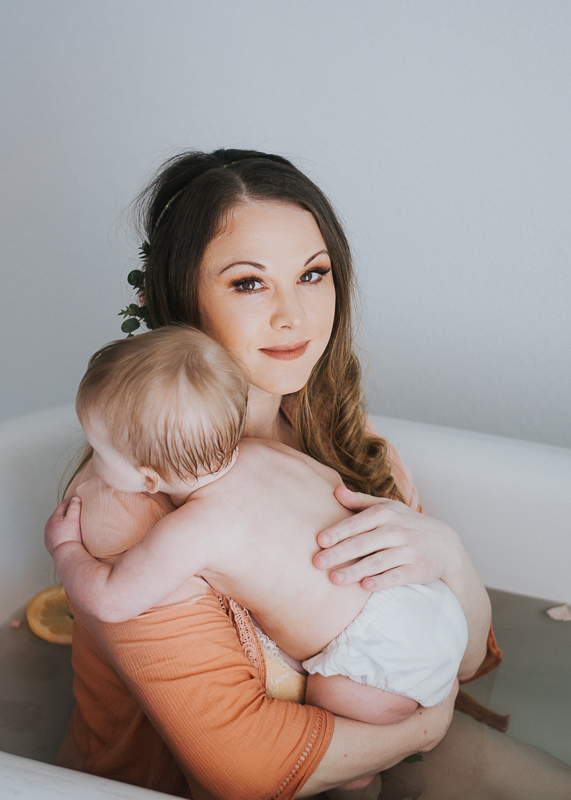 M+M Mainly Motherhood Stylized Shootouts
Styled by: Malia B Photography, @maliabphoto
Makeup: Ruby Moreno, @ruby_minerva
Florals: Set the Mood Floral, @setthemoodfloral
Nursing Bras: @ohlalari
Body suits, Blue gown: Stephanie Lindsay Gown Rentals
Gown: @sewtrendyaccessories
Mama models:
MorganKerem Coskun IG: @Pilotwife.yogilife
Katie Garday IG: @katie_garday
Alyssa Tibbett Watters IG: @Raisingwatters
Fallon IG: @fifi.la.gee